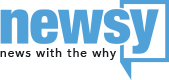 wtmj.com
National News Partner
Jeff Wagner: 'What do you do with Bill Cosby?'
The Jeff Wagner Show
"What do you do with Bill Cosby? Do you send him to prison...for five years, effectively sending him to prison for 30 years, so that's probably a life sentence given his situation. Do you say, 'Hey, he's 81-years-old, he's not a threat to anyone anymore, these criminal charges are old. What we'll do is we'll put him on probation and we'll let him live the rest of his life at home but under some sort of supervision.' Or alternatively do you say, 'Hey, what this guy did was horrible. We need to send a message and that message is put him in an orange jumpsuit, have him walk out of that courtroom in handcuffs... Send him off to the penitentiary because, if he dies in prison, who cares?'" - Jeff Wagner
Hear Jeff's full segment, which begins around 18:04, by listening in the media player below.
Original Story:
Bill Cosby's sentencing process starts on Monday.
In April, Cosby was convicted of three counts of sexual assault against Andrea Constand. He was found guilty of drugging and assaulting Constand in his home in 2004. The 81-year-old claimed the incident was consensual.
That was Cosby's second trial for these charges. The previous jury deadlocked, and the judge declared a mistrial.
Each of the three counts carries a maximum sentence of ten years in prison.
NBC News speculates Cosby's lawyers might argue for home detention because of his age. The judge could also let Cosby serve all three sentences at the same time, meaning he could serve ten years total.
In any case, his lawyers have said they plan to appeal.
Additional reporting from Newsy affiliate CNN.
---
Trending stories at Newsy.com